Happy Menopause Awareness Month with my FAV Fashion Flash beauty, styling and health bloggers. Great tips this week.
---
Head over to Still Blonde after all these Years where she features a little boy who is just like Menopausal Women over  45 –Cutest Video Ever!
---

New web site and app Beau Coo is a fun, body positive community for plus size women that helps them share their favorite finds and discover their favorite plus size styles, brands and stores!
---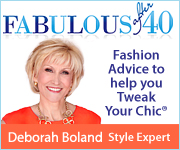 The punk trend is back in a big way this fall. But how do you get in on the trend and still look your age? Style expert Deborah Boland shows you how to dress like a rocker chick without sacrificing chicness and age-appropriateness.
---
The nose job, or rhinoplasty, is increasing in popularity. Jackie Silver from AgingBackwards.com sniffs out the reasons for this uptick.
---
Orthopedic Injuries are on the rise but we can do something about it. Check out this prehab to avoid rehab video and article by Women's Fitness Expert, Mirabai Holland.
---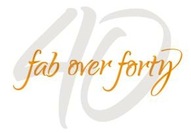 Is your hair flat and lifeless? Hair with volume can make all the difference. See these before and after hair photos at Fab Over Forty and enter for a chance to win your own products!
---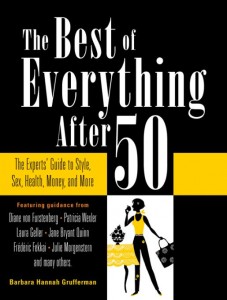 Positive aging expert Barbara Hannah Grufferman believes every woman has it in her to be cool, confident and current when she's on a job interview. But, most of us could use a little help. Watch this …
---

Deb of No-Nonsense Beauty Blog takes a close look at a  popular food that is good for  both your heart and  complexion.
---
Cindy from Prime Beauty dishes about her favorite beauty oils for face, skin and hair in the latest Makeup Wars, Battle of the Best Beauty Oils!
---
Check out MenopauseMakeover.com's the top 10 household chores for burning calories.
Clean and get healthy – wahooo!
---