It's Fashion Flash Monday by Mirabai Holland, MFA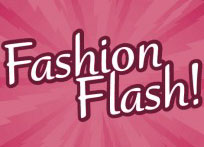 I'm Mirabai Holland, this week's Fashion Flash Host. Our wonderful Fashion Flashers have a terrific mix of insightful info on fashion, fitness, style, food and advice just for us, women over 40! Tune in and let us help you make this holiday season special!

Deb of No-Nonsense Beauty Blog looks at do's and don't of organic foods.

Move over BB cream! Find out about the benefits of Olay's new CC cream from Jackie Silver at AgingBackwards.com.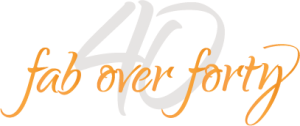 Fab Over 40 helps sort out if you should have bangs or no bangs and what kind work best for you.

How do you accessorize a black dress for a holiday party when you're over 40?  The Glam Gals at Fabulous After 40 have some stylish tips for you accessorize a black dress for a holiday party when you're over 40

Conquer menopausal belly fat over the holidays!  Easy tips that can banish the belly jiggles from Staness at MenopauseMakeover.com

Female Fat Loss Over 40 expert, Shawna K has three ways to boost your metabolism and if you're quick you can sneak in on her Thanksgiving sale (extended just for you…;)

Plus size fashion bloggers influence the way people view plus size.

Enter to win a year of free beauty products from Fab Over Fifty, starting with the Clarisonic Pro (retail value: $225)!

Cindy at Prime Beauty has gathered the best lip gloss sets for gifting–no worries about size or color and what woman doesn't like lip gloss??
Since this is Cyber Monday, I am offering my Fabulous Forever 7 DVD exercise set at a special discounted price for a limited time only.
My Fabulous Forever system is a fun, step by step program that starts at a beginner level and progresses you to an advanced exerciser. This set eases you into to the best shape of your life while helping you stay Fabulous Forever!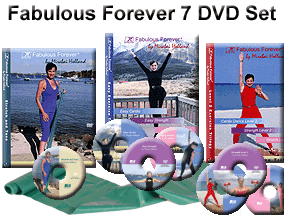 Gives you a Lifetime of Fitness options in one package specially designed by fitness expert Mirabai Holland, M.F.A. The 7 Pack includes:
The Fabulous Forever® Easy Exercise Trilogy, 3 DVD Set
The Fabulous Forever® Level 2 Trilogy, 3 DVD Set
Fabulous Forever® Stretch and Tone DVD includes 4ft. Latex Exercise Band
Yours in Health,
Mirabai